Little Wonderland Childcare located at 148 Mica Street, Carole Park next to Goodna in Ipswich 4300 is purpose built centre that provides high quality care and the very best education in an early childhood environment. Little Wonderland Childcare was established and built in 2009 with each room specifically designed to be spacious for activities and each child to be visible through glass windows along the hallways for best practice. Safety is very important to us here at Little Wonderland Child Care which is why we have installed a state of the art security digital hardwired lock mechanism secured with digit codes personalised to each family's account in our computer program for access.
This purpose build childcare centre also boasts a fully ducted air-conditioning environment to keep all rooms at a comfortable level for children and is extremely well ventilated through air-flow models when built to provide airy breezes and open plans for the best possible environment for the children to learn, play and grow. Little Wonderland Child Care also has sustainable measures in place and boasts a well maintained centre with landscaping, clean car park facilities and a safe environment. Within our Child Care Centre we currently have a total of five (5) fabulously decorated and well resourced rooms for various age groups, a total of three (3) very large playgrounds appropriate for the ages of the children and each with it's very own sandpit area.
Our facilities also include:
Childcare Subsidy (CCS) approved service provider;
Approved Kindergarten Program –

click here to see our Kindergarten Program;

Educational Programs based on the Early Years Learning Framework and
Delivered in conjunction to the National Quality Framework & National Regulations –

click here to see our Early Years Learning Framework;

Modern Technology for Educators and Parents throughout the child care centre;
Ipad's used by the educators and interactive learning for the children in every room;
Parents can view their child's learning journey throughout that day in real-time through the integrated Ipad application used at Little Wonderland Childcare;
Age appropriate toys, books and activities;
Extremely well resourced rooms and play grounds;
Clean, hazard free and safe environment;
3 x Commercially Installed 70kw Evaporative Cooling Ducted air-conditioning system;
Exclusive Childcare parking and a safe drop off and pick up layout;
Debit Success and EFTPOS;
Five (5) nutritious balance meals daily – click here to see Our

Kitchen

;
Free educational shows and activities- click here to see What we Offer;
Nappy service and wipes for children at no additional cost.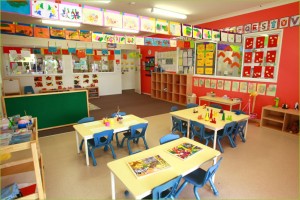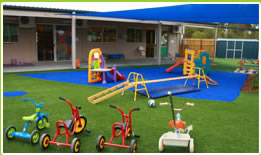 Click here to take a virtual tour of Little Wonderland Childcare.