May 2019
Tittle: Superhero Day
Don't forget to come dressed up as your favorite superhero !!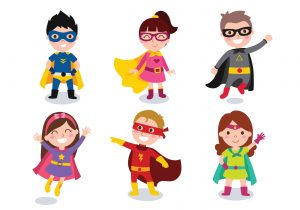 Also don't forget that Little Wonderland Childcare will be closed for Ipswich show day on 17th Friday.
April 2019
Tittle: Anzac Day & Easter
Little Wonderland Childcare was very fortunate this year to have war veterans come out and visit the center. Talking with the children about the meaning of Anzac Day, what it means, the history and why we should always remember.

We would also like to wish our wonderful families a happy Easter and to be safe over the holiday period.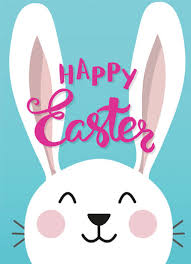 March 2019
Tittle: Celebrating Harmony Day where everyone belongs 🙂


To learn more about Harmony Day and what it means – click here.
February 2019
Tittle: New Child Care Session here at Little Wonderland Childcare
Little Wonderland Childcare has now officially introduced three child care sessions to help families optimise their child care subsidy.
What is a child care session you may ask ? It allows you to select one of three sessions that we offer and get the most of your child care subsidy.
Little Wonderland Childcare offers:
9 hour session
10 hour session and
12 hour session
If you would like more information, have any specific questions or want to know how you can benefit and maximise your child care subsidy with our new session times – Why not come in and see us to find out more 🙂
January 2019
Tittle: Happy New Year !
Happy New Year to all our wonderful families, friends and educators we have big things planned for 2019 and we can't wait to share it with you all !
Little Wonderland farewells all our Kindergarten children and wishes them all the best of luck as they prepare and embark on their next big journey in life to prep (big school) for 2019.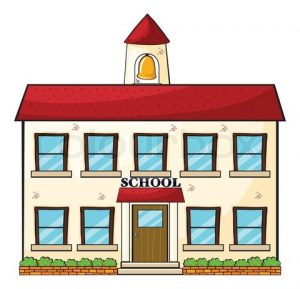 December 2018
Tittle: Tis' the season ho ho ho
Everyone here at Little Wonderland Childcare wish all our wonderful families and children a Very Merry Christmas and a Safe Happy New Year.
We can't wait for you all to see what's in store for next year 🙂

November 2018
Tittle: Santa is coming !
Our beautiful children and our amazing educators are now in full swing in preparation for Little Wonderland Childcare's Christmas Party.
And not to mention our Graduating Children for Class 2018 !
Don't forget to register for our Christmas Party, you won't want to miss this one.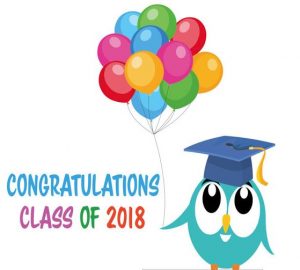 Oc
tober 2018
Tittle: Enrol Now for Kindergarten Approved 2019 !

Little Wonderland Childcare is Kindergarten Approved by the Queensland Government.
We have a wonderful Early Childhood Teacher who holds their Bachelors Degree of Early Childhood Education and is here with us at Little Wonderland Childcare 5 days a week carrying out our kindergarten approved program.
Enrolments are open for our Kindergarten Class of 2019 and places are filling up fast. To learn more about our Kindergarten Program click here and be sure to come in and meet our amazing Early Childhood Teacher and see our wonderful purpose built childcare centre 🙂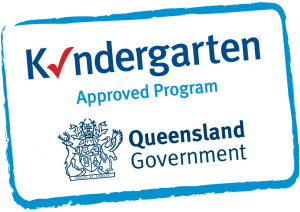 September 2018
Tittle: Pirate Day
Little Wonderland Childcare will very different on Wednesday 19th. It's Pirate Day.
Come dressed as a Pirate… ahhhhhhh

August 2018
Tittle: Science & Book Week
Science and Book Week is being held this month at Little Wonderland Childcare. Lots of fun and educational activities are planned so don't forget to dress up as your favorite book character !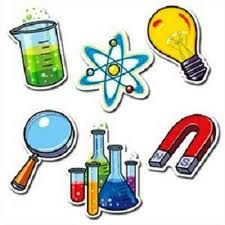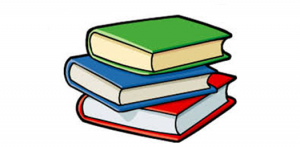 July 2018
Tittle: Our birthday !
It is Little Wonderland's birthday this month and we are celebrating it with lots of fun !
We'll be having a jumping castle, party food, many activities and party games. But it's not just for one day – it's for an entire week ! Woohooooo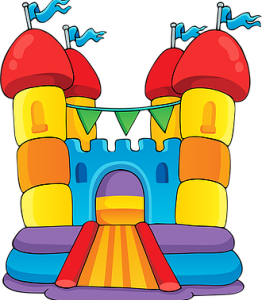 June 2018
Tittle: Little Wonderland Child Care gets 5 stars !!!
An initiative that is currently being rolled out by the Ipswich City Council is the 'Eat Safe Ipswich' program. That means that all licensed food business will be audited and assessed by Ipswich City Council Officers.
We are pleased to announce that Little Wonderland Childcare was assessed and received top marks ! A 5-star Food Safety Star Rating.
To learn more about council's initiative – click here.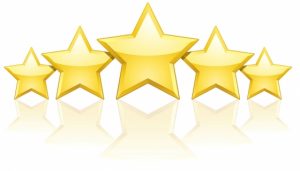 May 2018
Update: New Child Care Subsidy
From 2 July 2018 one new Child Care Subsidy will replace the two current child care payments. It is important to note this will not happen automatically and you will need to transition through the myGOV website.
Click here to learn more about how this new child care subsidy will affect you and what needs to be done to be prepared for the transition.
As always if you are unsure about this new child care subsidy and have any questions feel free to ask us, we'd be happy to help.
April 2018
Tittle: Mother's Day
Upcoming Mother's Day full of craft activities, fun and all things celebrating Mothers.
Don't forget to ask about our special Mother's Day event, it will be amazing and we can't wait! Ask us to find out more.

March 2018
Tittle: Milton Dick visits Little Wonderland Childcare
Milton visited Little Wonderland Childcare as part of his community orientated passion and we were all excited for his visit. It was our pleasure to welcome Milton Dick Member for Oxley to our wonderful childcare center and gave him a guided tour 🙂
We wish all our families a happy and safe Easter.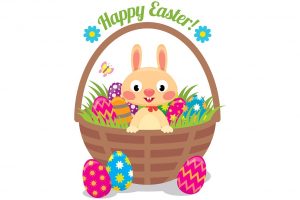 February 2018
Tittle: New to Kindergarten
Miss Tali our early childhood teacher attended a workshop to commence delivering the new ELLA program that the Australian Government is offering for all kindergarten children. This year Little Wonderland Childcare is proud to offer Japanese. To learning more about the ELLA Program – click here.
Little Wonderland Childcare would also like to introduce Happy Feet to our centre that is available as an activity for children 2 years and up. To register and learn more – click here.
January 2018
Tittle: Little Wonderland Has Gone DIGITAL !
Welcome to 2018..
This year is a very exciting year for us here at Little Wonderland Childcare.
We have officially launched a digital program which now enables Little Wonderland Childcare to better communicate and connect with our families, educators and their children/grandchildren.
A few of the benefits of this new digital program is that it allows families to view their child/grandchild learning milestones. It also has the benefit of families being able to access their child/grandchild digital photos all of which can be accessed remotely.
By offering this additional digital technology to our families, Little Wonderland Childcare can provide an insight to each family their child/grandchild individual learning milestones with accompanying photos and stories at anytime, anywhere.
Speaking of Little Wonderland going digital we have now officially launched our very own Facebook page. Don't forget to like our page to keep up with all the latest updates and centre news.

December 2017
Tittle: Merry Christmas 2017

On behalf of all our amazing educators here at Little Wonderland Childcare we would like to wish all our wonderful families a Merry Christmas, Happy New Year and a safe holiday break with family and friends.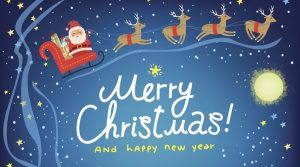 November 2017
Tittle: Little Wonderland Childcare chosen by the Australian Government for ELLA program.

Little Wonderland Childcare are excited to announce that we have been chosen by the Australian Government to run the 2018 Early Learning Language Australian (ELLA) program.
ELLA is a fun, digital, play-based language learning program for children in preschool. It helps children to become more comfortable with different language early in life so that they can stay engaged with learning languages in later years. All children who are enrolled in the kindergarten program will be able to learn language through apps, called The Polyglots. The apps are used on Little Wonderland's ipads and have been specifically designed for preschool children.
We are very excited about this opportunity that we have successfully obtained for our centre and can't wait to introduce the ELLA program to all our kindergarten children next year !
To learning more about the ELLA program – click here.
October 2017
Tittle: Dental Health Day coming to Little Wonderland Childcare !!

The Queensland Government offers free public dental health checks and services for all kindergarten aged children. To find out more about this free service – click here.
This month they will be visiting Little Wonderland Childcare during nutrition week.
All children who participate will receive a free gift bag which includes a toothbrush, toothpaste and a mirror.
To register your child/children please see Lillian to pick up the registration form.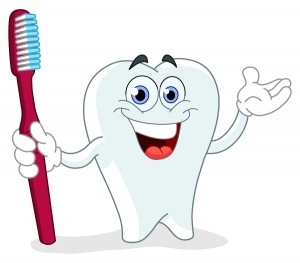 September 2017
Tittle: Happy Fathers Day !
Little Wonderland Childcare would like say Happy Fathers day to all the dads / granddads.
We hope you get breakfast in bed and have a wonderful day with your loved ones.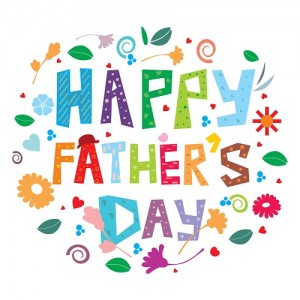 July 2017
Tittle: Little Wonderland wins Colouring Competition
This month many children here at Little Wonderland Childcare competed in a colouring competition. They had to colour many animals that live in the Great Barrier Reef. Some of these included fishes, whales, dolphins and also coral. This was a competition held by Dance Along to encourage children to use the three R's. Reduce, reuse and recycle and promote awareness of the Great Barrier Reef.
Little Wonderland Childcare won this competition so Showtime and Dance Along will be coming to Little Wonderland Childcare to perform the Ocean Show I love My World part 2 'The Great Barrier Reef'.
We are very excited of this news and can't wait for the show !!!
🙂
June 2017
Tittle: Little Wonderland will be on the radio !!
Over the next few months Little Wonderland Childcare will be on River 94.9fm radio.
Very exciting times ahead 🙂
Little Wonderland Childcare will also be running a special promotion. When you enrol your child here at Little Wonderland Childcare and mention you heard us from the radio (or this blog post) we will not only waive the non-refundable enrolment admin fee but you'll also receive a free tee t-shirt for every child !
Don't forget to keep your ears open and come down to see us where we are 'Making Magic Everyday'.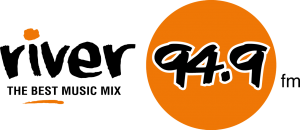 May 2017
Tittle: Federal Budget 2017 and what this means for you ?
Last week 9th May 2017 Treasure Scott Morrison delivered his second Budget declaring there are 'better days ahead'. But what does this actually me for the childcare industry or the public in general ?
A recent article written by Dana McCauley, Emma Reynolds, Frank Chung and Charis Change have outlined a summary of this years Budget 2017 into different categories.
The budget pointed out that parents hoping for an increase in the family tax benefit will be disappointed, with the Government opting not to process with a promised increase of $20 a fortnight per child, saving the Budget $2 billion over four years. However the Budget did include $ 37.3 billion for child care over three years from July, to be allocated to about one million Australian families. And families earning $ 185,710 or less and who need to use more child care will no longer face an annual cap.
To view and read the article in full – click here.

April 2017
Tittle: Childcare Bill in the Senate… Leading into the May Budget 17.
A recent article written by economic editor David Uren from The Australian discussed in detail about the winning senate backing for the Turnbull government's childcare bill required jettisoning budget savings. Much of which dating as far back as the Abbott government's first budget. The question David Uren points out is how much of this will flow through to the budget's bottom line that will be presented next month ?
Finance Minister Mathias Cormann has already signed a planned increase in family benefit rates, costing $ 2.4 billion over the four-year budget period and to have been financed by savings measures, will not now proceed.
It will be interesting to see what the May Budget will bring and what it will mean for the childcare industry. Stay tuned for next months post about how the Budget 17 will effect the childcare industry and you.
To view the article in full – click here.
March 2017
Tittle: Childcare Reform Passed the Senate
Late last month, 24th March to be exact the legislation for the Federal Government's overhaul of the childcare system passed the Senate.
Political reporter Alexandra Beech summarised key points following Wednesday nights decision.
Bill passed after savings measures to pay for changes passed Senate;
Greens Senator Sarah Hanson-Young said children of single-income families will miss out on the benefits;
Senator Derryn Hinch passed amendment that would see higher-income families (earning more than $350,000) miss out on subsidy.
The article published online on ABC News further re-iterated that the Government's Package would benefit around 1 million families balancing work and parenting. It includes replacing multiple subsidies with one means-tested subsidy and lifting the cap on the childcare rebate.
Education Minister Simon Birmingham said 'The more you work the more childcare subsidy will be available to you. The less you earn, the greater the level of that subsidy will be in the future'. Opposition Labor Senator Katy Gallagher and Greens Senator Sarah Hanson-Young eluded that yes if you've got a job and if both parents are working the package will be pretty good. But the most vulnerable people in our community, for those that don't have both parents working for a variety of reasons is where those children will suffer.
The bill will now return to the House of Representatives for consideration due to further amendments been put forward and will await the outcome in the near future.
To view this article in full – click here.
February 2017
Tittle: Childcare Rebate
Earlier this month Prime Minister Malcom Turnbull unveiled the new strategy to get his Government's childcare changes through Parliament. This has been on-going for many years and we have been following this issue on a regular basis.
The Government wants to streamline multiple childcare subsidies into one means-tested payment, with the highest amount going to the lowest income families.
It is estimated that 114,000 families will hit the rebate cap this financial year lasting only 30 weeks and leaving many families short-changed.
We just hope that childcare won't get 'stuck in the politics' and a win-win for families will be achieved.
To read the full article written by political reporter Julie Doyle – click here.
January 2017
Tittle: Happy New Year !
Happy New Year to all our wonderful families here at Little Wonderland Childcare. We have a very exciting year ahead filled with activities, events, educational shows and many more…. have a look at our Calendar of Events for 2017 to see what's on ! – click here.

December 2016
Tittle: Merry Christmas 2016
On behalf of all our amazing educators here at Little Wonderland Childcare we would like to wish each and every family a wonderful, safe and joyful Christmas holiday break with family and friends.


November 2016
Tittle: Billy's Buddies are coming to Little Wonderland Childcare !!
We are excited to announce that Billy's Buddies are coming to Little Wonderland Childcare in the New Year.
From FEBRUARY 2017 Billy's Buddies will be visiting Little Wonderland Childcare for children to play non-contact Rugby League. Billy's Buddies programs emphasize on having fun, encouraging children to develop their social skills, learning the importance of teamwork and other fundamentals all whilst learning Rugby league. Below is a short video clip about Billy's Buddies.
To learn more about Billy's Buddies visit their website (click here) or ask at the lobby to obtain more information.
October 2016
Tittle: Little Wonderland attended the Childcare Alliance for Approved Providers
Little Wonderland Childcare is always on the forefront of attending workshops to keep up-to-date with the latest ideas and changes within the Childcare industry.
A recent workshop held at the Brisbane Technology Park conducted by Childcare Alliance had representatives from the Department of Education and Training and also the Australian Child's Education & Care Quality Authority (ACEQA).
The workshop discussed insights into national child care law regulations, up-to-date recommendations from an array of leading industry experts across all areas and how to maintain and provide the highest quality of education and care – which is very important to us here at Little Wonderland Childcare.
See below a funny video supplied by the Department of Education and Training with the roles of the children & educators reversed 🙂
September 2016
Tittle: Smoke-Free Early Childhood Centre
As of the 1st September 2016 new legislation has come in effect banning smoking at Early Childhood Education and Care Facilities.
What is the five metre buffer zone ?
The buffer zone is a no-smoking area around the perimeter of schools and early childhood education and care facilities. The buffer zone extends for 5 (five) metres beyond the facility land boundary. This area does not extend into residential or business premises that share a boundary with school land.
When does this new law apply ?
The law applies at all times – during and after school hours, on weekends and during school holidays. The smoking ban includes the use of all smoking products, including electronic cigarettes.
Little Wonderland Childcare strongly encourages all families to be aware of the new legislative changes of smoking for the well-being and safety of all children. To find out more about Queensland Government new Smoking Laws specifically for Early Childhood Education and Care Resources – click here. To view other resources about the new Smoking laws – click here.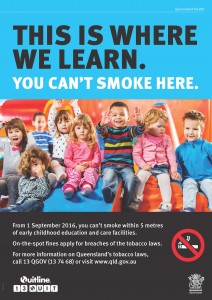 July 2016
Tittle: Post Federal Election – 'What's next and where to from now ?'
The election is over. The childcare industry in a whole was discussed leading into the election as a key agenda but what now? What does this mean now Malcolm Turnball formed Government and how will this affect you?
Following the 2016 Budget the new measures being proposed of the childcare reform will be introduced from 1 July 2017 and the implementation is not due to be in full effect till July 2018 (depending on the passing of legislation).
To be eligible for the Child Care Subsidy, families will need to:
use an approved child care service for a child who is under 13 years of age and is immunised;
be responsible for paying the child care fees;
meet residency requirements;
meet a 3 step activity test (working, studying, training or other recognised activity), or be exempt.
To understand the full extent and what measures will be introduced with the new Child Care Subsidy the Department of Human Services have collated the information into one article – click here.
June 2016
Tittle: Federal Election – Childcare UPDATE
'Whose Doing What' about the Childcare Industry ?
With the Federal Election 2016 fast approaching on July 2nd it wasn't until recently where all parties started talking in-depth about the Childcare Industry as a whole.
ABC News frequently compiles and updates information regarding where the parities stand on big issues (like Childcare) and summarise them into very handy and understandable paragraphs.
If you would like to understand further about where the parties stand for this upcoming Federal Election – click here.
An extract from this article is below:
"The Government has pledged to overhaul the sector with a $3 billion package, which will see subsidies streamlined into one means-tested payment;
The lowest-income families would receive the highest subsidy, covering up to 85 per cent of costs. The subsidy gradually tapers to 50 per cent for families earning about $170,000 a year or more;
The Opposition is keeping the current system, but has also committed $3 billion extra, promising to provide relief to families from January 2017, 18 months earlier than the Government;
Under Labor's policy, the cap on the childcare rebate will be lifted from $7,500 to $10,000, and the childcare benefit will also increase by 15 per cent, providing families with up to an extra $31 a week"
It will be an interesting few weeks to see if any more developments occur within the Childcare Industry.
Stay Tuned !
May 2016
Tittle: Childcare Subsidy is coming… but delayed until 2018.
A recent article written by SBS following up on the Federal Budget earlier this year has listed a short summary of what this $ 3 billion dollar childcare package means. As we have been made aware the Federal Government has delayed this until 2018 the start date of this childcare package.
Why is this ? That's because the savings it will need to pay for it – cuts to the parental payments of those on family tax benefit part B – remain stalled in parliament.
The subsidy, which will require parents to undertake at least eight hours of work a fortnight to qualify, was originally due to start on July 1, 2017.
While Tuesday's budget papers confirmed the delay, there is good news for parents facing difficulty getting their kids into mainstream childcare centres.
The government has extended the timeline for its nanny pilot program, and raised the hourly fee cap from $7 to $10.
We are yet to hear more about the opposition's input regarding this re-form and also what will be raised leading into the Federal Election.
Stay Tuned as we follow how this will effect the Childcare Industry in general.
To view this article in full – click here.
April 2016
Tittle: Little Wonderland Takes Privacy Very Seriously.
Here at Little Wonderland Childcare we take our security very seriously. That is why we have a state of the art digital hardwired lock mechanism secured with digit codes personalised to authorised personal only from each family's account in our computer program for access. This provides and allows staff and all children inside the centre during operation to grow, play and learn in a safe and secured environment with a peace of mind.
In addition to our security upon entrance Little Wonderland Childcare also takes internet privacy very seriously. Little Wonderland has numerous security and internet policies that we are always implementing, improving and ensuring they are upheld.
March 2016
Tittle: Little Wonderland supporting Mater Little Miracles !!
Last weekend the 20th March saw the 5th Mater Little Miracles 5ks at Springfield. The event is held for a great cause and is organised to raise funds to support Mater's research programs and help sick children, mothers and babies. To learn more about this wonderful cause that helps our community visit Mater Little Miracles website – click here. Did you see Little Wonderland on Channel 9 news at 6:00pm 20/03/16 ? How about on Mayor Paul Pisasale facebook page ? – click here.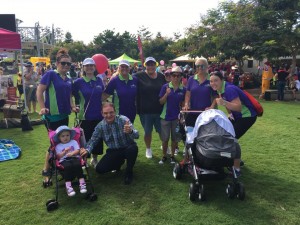 February 2016
Tittle: Federal Government Proposed Childcare Overhaul.
A recent article written by political reporter Julie Doyle explains the proposed childcare overhaul could boost the economy by more then $3 billion by 2020. The new modelling proposed by the Federal Government would streamline the complicated system of childcare payments into one means tested subsidy. This could create the equivalent of almost 20,000 full-time employees to re-enter the workforce and making childcare more affordable. To read the full article – click here.
December 2015
Tittle: UPDATE from Federal Budget Childcare Subsidy.
Early in May this year we looked at the implications that the Federal Budget had on working families, the childcare subsidy and the childcare industry in general. There has been further development on this matter in recent weeks about the changes that are to come into play in July 2017. Key points to note from the article that was written by Julie Doyle a political report for ABC are as follows:
Existing subsides would be streamlined into one mainstream payment to parents;
Low-income-earners making less than $65,000 will receive a subsidy covering 85% of their childcare costs;
The cap on the annual amount families can receive will increase from $ 7,500 to $ 10,000 per child.
The childcare industry states that they welcome some of the changes in the government's package however there are areas where they have missed an opportunity to provide more support to vulnerable children and families. The opposition is demanding a Senate Inquiry into the governments package.We will be keeping a close eye on this topic and will keep track on any new developments that are made aware. To read the full article – click here.
November 2015
Tittle: Congratulations to Camira State School !
Educational Minister Kate Jones announced the winner out of the three finalists for the Award for Excellence in the Early and Primary Years. It came down to Nanago State School, Yarrilee State School and Camira State School.
A big congratulations to our local School Camira State School for taking out the award and winning the Award for Excellence in the Early and Primary Years.
With Camira taking out the Award for Excellence they were given a development grant to help continue to deliver the best for Queensland students and also be proud to have won such a prestigious award.
A huge well done to Camira State School from Little Wonderland Childcare.
To view the full media statements for the Queensland Government – click here.
October 2015
Tittle: 'No Jab, No Play' – UPDATE.
A plan to cut childcare benefits from parents who fail to immunise their children is a step closer to passing parliament.
The only families whom will have the exemption will be those with a valid medical reason from the $ 500 million budget-saving crackdown on anti-vaxxers.
There has been a lot of feedback about this policy, most parents welcome this new policy some oppose this as those who do not wish to will get penalised. However it appears that this is moving ahead and legislation was passed through the lower house on Tuesday 20th October 2015.
To read the full article and see all the parent feedbacks – click here
September 2015
Tittle: New Prime Minister overnight… Key Changes for Childcare.
What Changed?
Good News for the Childcare Industry and was received well by parents groups according to News.com. With news that childcare would go back into the education portfolio. The move will see childcare and early learning be included into the education portfolio because early childhood education and care provides the first vital stage of a children's education, preparing children for school and life.
Who Changed?
With the sudden change of Prime Ministers this has trickled down and many of the positions within parliament have changed. Christian Porter from South Australia has been promoted into the key role of Minister for Social Services replacing Scott Morision who has now been appointed Treasurer. According to the article written by Lauren Wilson from News Corp many people welcome this new change however some are 'cautiously optimistic' about the new look from Malcolm Turnbull.
We will keep an eye on this matter as things unfold. To view the full article – click here.
August 2015
Tittle: 'No Jab, No Play'
Under the 'No Jab, No Play' legislation that was introduced to Parliament this year, will mean that all children will be required to be fully vaccinated in order to be enrolled childcare, kindergarten, occasional care & family daycare. Victoria is within weeks from tougher up the 'No Jab, No Play' and Queensland immunisation rates for children sat at 92 per cent in the last quarter of 2014, short of the 95 per cent recommended for strong "her immunity".
With many parents finding easier ways to keep track of your children(s) vaccination card the Queensland Health has also developed the VacciDate smartphone app to help parents keep records of each child(s) immunisations and provide reminders when vaccinations and appointments are due. The app is for free and available from Google Play or iTunes.
To read more about this new law that will come into effect on the 1st January 2016 click on the below links. Article explaining the specifics from the Prime Minister – click here. Article from Victoria that has very helpful Q & A's – click here. Article from Brisbane times re-capping 'No Jab, No Play' law – click here.
June 2015
Tittle: Little Wonderland Childcare featuring in the local paper !
Little Wonderland Childcare has made the local South West News Paper. Click on the below link to open the PDF of our news feature 🙂
May 2015
Tittle: What does the budget mean for Childcare ?
Simplified Child Care Subsidy
The new Child Care Subsidy will be implemented from July 1, 2017. It will replace the Child Care Benefit, Child Care Rebate and Jobs, Education and Training Child Care Fee Assistance Programme.
The government estimates families earning between $65,000 and $185,000 will be about $30 a week better off.
The subsidy will be paid directly to child care providers
More assistance for disadvantaged families
Families with incomes of about $65,000 or less, will still be able to get up to 24 hours subsidised care each fortnight, even if they don't work enough hours.
A Community Child Care Fund worth $304 million will also be created to improve affordability for low income families in high cost areas.
A new Inclusion Support Programme will assist parents who have children with disabilities or from culturally and linguistically diverse backgrounds.
All children will have access to preschool for up to 15 hours a week for 600 hours a year.
Vaccination requirement
Children will have to be vaccinated for parents to access child care payments and Family Tax Benefit Part A.
To read more about the budget in it's entirely click here and to read an article about childcare from the budget click here.
April 27th 2015
Tittle: 'Earn or Learn' expected to apply to childcare subsidies with proposed activity testing.
The government's 'earn or learn' ethos is expected to be extended to childcare subsidies in the upcoming budget, forcing parents on welfare to show they are working or studying before they get benefits. This government proposal could see cost 100,000 lower income families benefits and are urging the Government to guarantee all families have access to at least two days subsided care.
The entire childcare industry is on the news with subsiders, government funding and new policy refore be sure to stay intuned for the latest updates. Our Federal budget is scheduled for 12th May 2015. It will be an interesting budget for all families awaiting what the Government intend on doing in regards to the childcare industry.
Click here to view the full article – click here.
April 7th 2015
Tittle: Minimum work test will block childcare for 100,000 mothers, Scott Morrison warned.
An article written by Judith from the Sydney Morning Herald has discussed the implications that more than 100,000 mothers will be forced to give up work if the government cracks down on the number of hours parents have to work in order to receive their childcare subsides.
The country's peak children's body, Early Childhood Australia, is calling on the government to make sure parents can access up to two days of subsidised childcare per child per week, without having to work or study.
Fact: At least 16.4 per cent of mothers – or more than 100,000 women – work less than 24 hours a fortnight.
Early Childhood Australia is particularly concerned that children would be shut out of early learning education if the government adopts the Productivity Commission's model.
To read this article in full – click here.
March 23th 2015
Tittle: Childcare fee hike to target stay-at-home parents under Federal Government reform.
STAY-AT-HOME parents could face higher childcare fees under reforms designed to ensure that taxpayer-funded cash is focused on parents who are studying, working or looking for a job. Mums and in some cases dads who are claiming up to 24 hours a week — or three days of childcare — despite the fact they do not work are most likely to be affected by any changes. Social Services Minister Scott Morrison has confirmed that ensuring Australia's $7 billion-a-year childcare spending is targeted at working parents will be a driving force in his reforms.
Mr Morrison is tackling this issue and wants to simplify the system and he has already flagged that some of the savings delivered by a freeze on Family Tax Benefit rebates worth $2.6 billion could be used to boost childcare spending.
To read the full article to see how this may or may not affect you – click here.
March 13th 2015
Tittle: Unvaccinated children could be rejected by childcare centres under planned law.
Queensland childcare centres could soon have the power to reject children if they have not been vaccinated. Health Minister Cameron Dick, a supporter of vaccination, said he would introduce legislation by the end of the year which would give the state's childcare operators the choice to turn down the enrolment of a child if they are not fully vaccinated.
New South Wales claimed the highest number of parents objecting to vaccines on moral or philosophical grounds. Under that state's "no jab, no play" law, children who have not been vaccinated cannot be enrolled in childcare unless they have officially lodged an objection. Children who are not immunised because of medical issues are also exempt.
This is a very interesting topic that has been on the governments agenda for quite some time will be interesting to see what unfolds.
To view the full article – click here.
March 5th 2015
Tittle: Here are the latest 11 facts about child care in Australia.
Around 1.57 million Australian children attend childcare centres.
The rate of child care use in Australia increased by 77 per cent between 1996 and 2011 and the proportion of children in formal care rose from 13.4 per cent to 23.7 per cent.
Informal care is provided to

38.6 per cent

of children under the age of 12 by family or friends.
Grandparents usually care for

26 per cent

of all children.

92 per cent

of informal child care is free.
The federal government expects to spend $7 billion on child care this financial year, of which over $6 billion will be the childcare rebate and the childcare benefit, according to the

2014-15 budget papers

.

The childcare rebate covers 50 per cent of out of pocket childcare expenses up to a maximum of $7,500 per child per year, regardless of income.
The childcare benefit is additional assistance paid to low and middle income earners, progressively declining to zero for families with income over $149,597 and one child. Thresholds are higher for families with more children.
Overall, families cover

37 per cent

of the cost of child care. The rest comes from government.
In Australia, 37.6 per cent of three year olds were in formal child care or pre-school in 2010, compared with countries like France (100 per cent), Belgium (99 per cent), Denmark (97 per cent), Germany (88 per cent), the UK (83 per cent) and the OECD average of 63 per cent.
In Australia, 86 per cent of mothers returning to work use flexible work arrangements in order to care for their child, including working part time (65 per cent), flexible hours (35 per cent), and working from home (26 per cent).
Interesting facts about the Childcare industry in Australia. To view the article in full – click here.